Bing Ads Management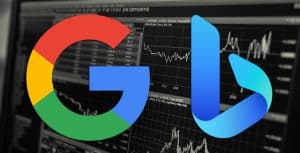 Bing Ads is Microsoft's advertising platform that allows businesses to create and manage search and display ads on Bing and other Microsoft properties. Advertisers can use Bing Ads to reach customers searching for products or services on Bing, Yahoo, and AOL, as well as across the Microsoft Audience Network, which includes MSN, Outlook.com, and other websites.
With Bing Ads, you can create text ads and display ads, set targeting options such as location, language, and demographics, and track the performance of your ads using metrics such as click-through rate, conversion rate, and return on investment. You can also use Bing Ads to optimize your campaigns and improve their performance over time.
To get started with Bing Ads, you'll need to set up a Bing Ads account, create an ad campaign, and create ad groups within that campaign. Each ad group should contain one or more ads and a set of keywords that you want to target. Once your ads are live, you can use the Bing Ads interface to view performance data, make changes to your campaigns, and create new campaigns. If you want to create and run campaigns through social media contact hexkeyinfotech.
You can also use Bing Ads Editor, a desktop tool that allows you to your Bing Ads management account offline and make bulk changes to your campaigns. Bing Ads Scripts is another tool that allows you to automate tasks, such as adding or removing keywords from multiple ad groups. 
Bing Ads also offers various targeting options to reach specific customers, such as demographics targeting, geographic targeting, or even device targeting. You also can use remarketing option to reach people who previously visited your website or engaged with your business.
Keep in mind that managing Bing Ads campaigns requires a good understanding of search engine marketing (SEM) and online advertising best practices. Bing Ads also work in conjunction with other platforms like Google Ads, and you can use the same account to manage the ads on both Google and Bing.
If you're new to Bing Ads Management and need help getting started, Bing Ads has a variety of resources available, including a help center, an official blog, and a support forum.