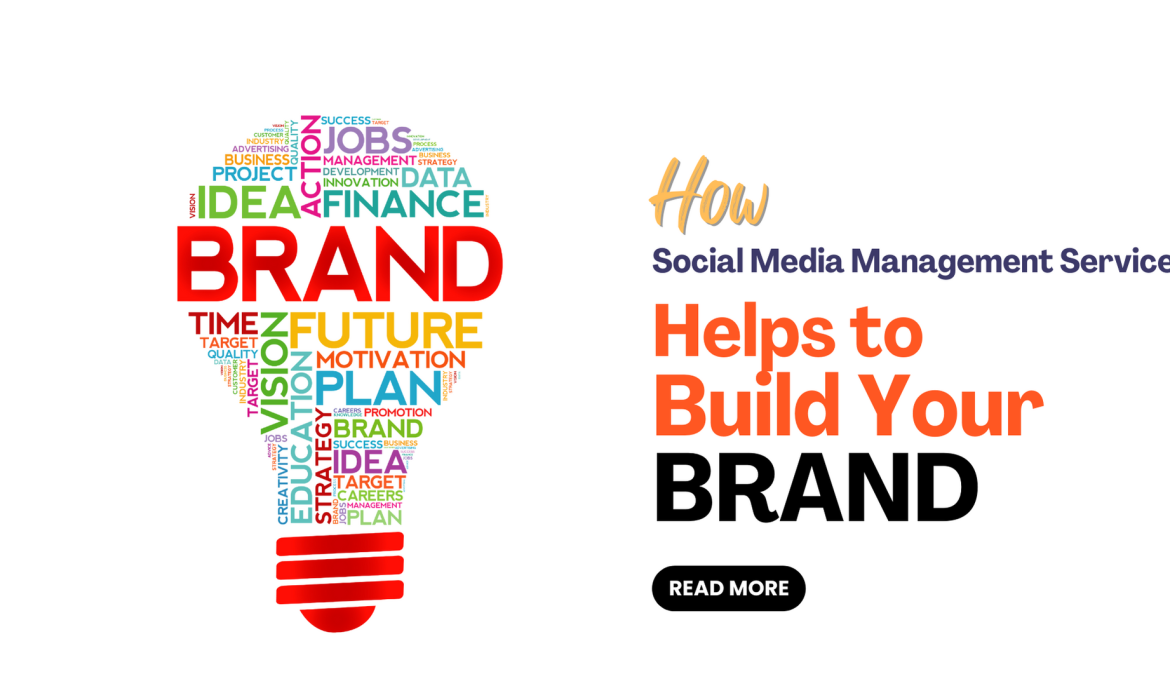 Social media management Service In today's digital world, Social media has become a powerful Source for businesses to connect with their relevent audience and build brand visibility. With millions of active users across various Social media platforms, social media presents a great opportunity for companies, indiviuals and small business owners to reach potential & genuine customers, engage with their audience, and establish a strong online presence. However, managing social media effectively required time, expertise, Creative team ,and strategic planning. This is where Social media management services come into play. In this article, we will explore the significance of social media management for brand building and how these services can drive growth and success for businesses in the modern landscape.
Leveraging Social Media for Brand Building
Social media platforms such as Facebook, Instagram, Twitter, LinkedIn,Pinterest,Threads, and YouTube offer businesses a direct line of communication with their relevent audience. By creating engaging and relevent content and fostering meaningful interactions, companies can effectively build their brand identity, attract new customers, and foster customer loyalty. However, managing multiple social media channels while keeping up with the latest trends and algorithms can be overwhelming for businesses. This is where social media management services prove invaluable.
Consistent Brand Messaging
One of the key benefits of social media management is maintaining consistent brand messaging across all platforms. Social media managers understand the brand's voice, values, and vision, ensuring that every post aligns with the overall brand identity. By presenting a cohesive image, businesses can reinforce their core message and build trust with their audience, leading to increased brand recognition and customer loyalty.
Content Creation and Curation
Effective social media management involves creating and curating content that resonates with the relevent audience. Social media managers are adept at developing engaging & Creative posts, visuals, and videos ,shorts video that capture the attention of users and encourage interaction. They also analyze the performance of different content types to refine their strategies and deliver content that generates the highest engagement rates.
Strategic Posting and Scheduling
Timing plays a crucial role in social media marketing. Social media management services employ data-driven insights to determine the optimal posting times for each platform, ensuring that content reaches the maximum number of users when they are most active. Moreover, scheduling tools allow social media managers to plan posts in advance, maintaining a consistent posting frequency without manual intervention.
Audience Engagement and Community Building
Interacting with the audience is vital for building a strong online community around a brand. Social media management services focus on engaging with followers, responding to inquiries, and addressing customer feedback promptly. By nurturing these online relationships, businesses can foster a sense of community and encourage brand advocates to spread positive word-of-mouth, which significantly impacts brand credibility. 
Monitoring and Reputation Management
Social media managers closely monitor brand mentions, comments, and reviews across different platforms. This proactive approach enables them to address any negative feedback or complaints swiftly and professionally. By demonstrating responsiveness and attentiveness, businesses can protect their brand's reputation and show customers that their concerns are valued.
Performance Tracking and Analytics
Measuring the effect of social media efforts is essential for optimizing advertising and marketing strategies. Social media management service utilize analytics tools to tune key overall performance signs (KPIs) such as reach, engagement, click-thru charges, and conversion charges. These statistics insights offer precious comments at the effectiveness of social media campaigns, enabling agencies to make knowledgeable choices and continually refine their technique.
Paid Advertising and Targeting
Social media platforms offer powerful advertising features that allow businesses to reach their ideal audience through precise targeting. SMM Services are well-versed in utilizing these advertising tools to maximize the return on investment (ROI) for paid campaigns. By tailoring ads to specific demographics, interests, and behaviors, businesses can ensure their messages reach the right people, ultimately driving higher conversions and brand awareness.
Social media is ever-evolving, with new features, algorithms, and developments emerging regularly. Social media managers live knowledgeable approximately these adjustments and adapt their strategies for this reason to preserve a aggressive facet. By staying ahead of developments, corporations can continue to be applicable and have interaction with their target audience in novel and thrilling methods.
In the digital technology, social media has turn out to be an critical platform for brand building and business growth. However, dealing with social media effectively requires understanding, time, and a deep know-how of the platforms' nuances. Social media management services offer a complete solution for corporations to harness the total potential of social media for Brand building. From developing attractive content material to tracking emblem recognition and reading overall performance metrics, those services make certain that groups hold a robust on-line presence, construct a loyal customer base, and live beforehand of the opposition in the dynamic landscape of social media management and marketing.